Benefits
Security
You can sleep well knowing that your business is prepared even for worst-case scenarios. No matter the reason of unavailability you can be sure that systems which are critical for your business will be quickly and effectively restored to full operational efficiency.
Resistance
Even in the event of natural disasters you know that you're ready to face them. The pre-defined procedures, preceded by a thorough analysis of your needs and identification of vulnerabilities, guarantee that when a crisis occurs, everyone knows what to do.
Economy
Not all components of your infrastructure are critical, therefore, not all need to be replicated in your Disaster Recovery plan. Thanks to a detailed analysis carried out by our experts, the readiness for retrieval which you pay for covers only those systems without which your business could not operate and bring profit.
Business continuity
Even a short period of unavailability of IT systems which are your source of revenue may cause significant losses. Appropriate policies and predefined procedures reduce time needed for restoring your infrastructure from days to minutes.
Professionalism
Creating policies and procedures which business continuity will depend on is a very responsible task. It is important to assign it to people with necessary expertise and experience. In the face of a crisis, only tested experts won't lose their nerve, taking action quickly.
Disaster Recovery in Transition Technologies PSC
Ensuring constant availability of IT systems is one of the main responsibilities of administrators. Like never before, they have to face a number of challenges which may cause systems they manage to crash.
In order to prevent this, they try to create environments with high availability and resistance to failures. What if the infrastructure stops working despite all those efforts? Every system fails sooner or later. All you can do is prepare for this properly.
Disaster Recovery can be defined as quick and complete recovery of an IT environment that for some reason stopped being available. There are many potential causes of unavailability. Hardware malfunction, hacking attack or even a natural disaster. Without proper preparation they can result in long-term problems with infrastructure. The DR service consists of constant synchronisation and replication of your environment, which in the case of unforeseeable circumstances may be completely recovered.
When is Disaster Recovery worth considering?
To obtain this information it's good to perform a thorough analysis of potential consequences of a possible failure or hacking attack.
It's particularly important for companies that may suffer from substantial financial or image losses due to even short unavailability of their IT systems. In the event of a crisis, they have a set of pre-formulated policies and procedures that allow for a quick and orderly reaction. Depending on the prepared plan, your environment will be quickly restored and business continuity – maintained.
How can we help you?
Not all the systems in your company are critical for its operation.
Before we start, we will perform a thorough analysis of solutions you use and select those that have significant impact on your business. Choosing a correct attitude is very important for cost optimization. Only after a detailed analysis of systems, their purposes and capabilities will we propose a plan tailored to your needs. The service of hosting your solutions in the cloud includes a ready-made SaaS solution based on AWS and Azure clouds, offered as a subscription.
If you want uninterrupted system operation and solutions resistant to natural disasters, contact us and learn more about Disaster Recovery.
Check out
Do you need a free consultation? Contact one of our global representatives
Our partners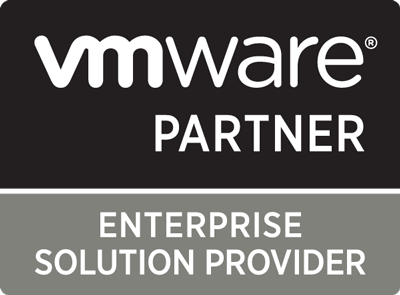 References
The team at TTPSC are true professionals. While working with them for nearly a year in migrating our PLM system to their managed service (on AWS) and developing enhancements to the applications they have demonstrated a commitment to our success and satisfaction.
Most impressive is their cooperative and transparent approach to guiding us through the process as well as the depth of their knowledge in both our applications and the infrastructure needed to support those. I look forward to continuing to work with them through our PLM and Digital Transformation journeys.
Marc Beneteau, PMP
Senior Project Manager
recommendation
Transition Technologies PSC is our trusted and proven partner for IT solutions, implementation, and modification. Cooperation is very professional and the collaboration helped us to release a cutting edge and reliable product suite to the market.
ESAB, with Transition Technologies PSC's assistance, is creating a novel platform that improves our customers' quality, efficiency and traceability day by day. We recommend cooperation with Transition Technologies PSC.
Eyal Shahar
Director, Cloud Products and Services
recommendation
Blog
New technologies are our passion. We keep track of latest solutions, continually expanding our skills in many areas. Since we are constantly learning ourselves, we know how important it is to share our knowledge with a larger community.
At our blog you will find tons of interesting information on Cloud Computing, Internet of things, Augmented Reality, PLM, Outsourcing and Atlassian products. If you, like us, are a fan of exciting new technologies, our blog is the perfect place for you. Meet our experts and embark on a journey to digital transformation with us.