Benefits
Professional support
Finding efficient employees is a challenge. Thanks to cooperation with TTPSC you get access to experienced specialists, who will transfer your environment to the cloud and then make sure it grows effectively.
Minimal downtime
We know how important it is that your IT resources are always available, no matter the circumstances. Our experts will make sure that downtime related to migration is unnoticeable and the process itself will bring only benefits to your business.
Cost optimisation
Paying for unused servers is over. Cloud migration means that you will be charged only for those resources which are currently in use. When they aren't necessary anymore, you can just suspend or turn them off.
Building a competitive advantage
A cloud is a fast, flexible, scalable and cost-optimal solution. Transition Technologies PSC experts will enable your dynamic growth thanks to state-of-the-art solutions for IT environment development.
Faster growth
Thanks to cloud migration you will be able to deploy your applications faster. The time necessary to create environments will be reduced to a minimum, which will allow for dynamic development of the services you offer.
Cloud migration with Transition Technologies PSC
The Transition Technologies PSC migration service helps Clients adopt cloud technology and carry out their digital transformation. Many years of experience gathered during cooperation with, among others, Fortune 500 companies, will help us guide you through the process safely and effectively, adapting it to your expectations.
Migration to the cloud means opening up to new technologies and investing in dynamic development. Using cloud technology gives access to unlimited computing capacity, which will adapt to your needs. In addition, it will speed up the operation of your systems while reducing maintenance costs.
We know that migration may be stressful. We're perfectly aware of concerns related to security and the lack of appropriate cloud competencies. If you choose Transition Technologies PSC's experts, you can be sure that you will be under professional care. Our specialists will find the best solution matching your business strategy.
The migration process will start with a thorough analysis of your IT ecosystem. Only on the basis of the information gathered in this process will we propose an adequate approach to the migration process and tailored to your needs cloud strategy. This is very important, as the right strategy and its consistent execution is the key to your successful move to the cloud.
A completed migration is not the end of the process. Your new environment needs to be properly managed and optimised as well. Check out our solutions in this area.
Transition Technologies PSC has achieved a Microsoft Gold Cloud Platform Competency and is an AWS Select Consulting Partner. No matter whether you would like to move to Azure, Amazon Web Services or Google Cloud Platform, we'll provide the support you need. Thanks to close cooperation with market leaders we are able to create not only a public cloud, but also multicloud and hybrid cloud solutions.
Need support? Write to us. We'll be happy to help.
Identification and analysis
Verification of the dependencies between applications/servers.
Risk verification
Application complexity analysis
Strategy
Cloud migration plan development
Selection of appropriate resources and tools
Adaptation to business strategy
Migration
Adaptation of infrastructure to the system's requirements
Adaptation of the application to use the cloud's capabilities in full
Work compliant with the DevOps methodology
Cloud governance and optimisation
Adaptation of the cloud to changing requirements
Cloud cost optimisation
Enabling high availability
Do you need a free consultation? Contact one of our global representatives
Our partners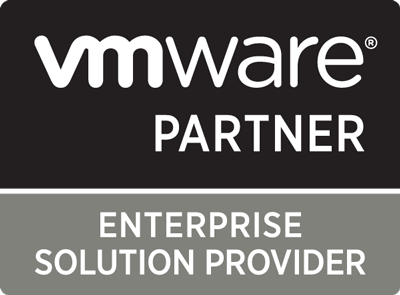 References
The team at TTPSC are true professionals. While working with them for nearly a year in migrating our PLM system to their managed service (on AWS) and developing enhancements to the applications they have demonstrated a commitment to our success and satisfaction.
Most impressive is their cooperative and transparent approach to guiding us through the process as well as the depth of their knowledge in both our applications and the infrastructure needed to support those. I look forward to continuing to work with them through our PLM and Digital Transformation journeys.
Marc Beneteau, PMP
Senior Project Manager
recommendation
Transition Technologies PSC is our trusted and proven partner for IT solutions, implementation, and modification. Cooperation is very professional and the collaboration helped us to release a cutting edge and reliable product suite to the market.
ESAB, with Transition Technologies PSC's assistance, is creating a novel platform that improves our customers' quality, efficiency and traceability day by day. We recommend cooperation with Transition Technologies PSC.
Eyal Shahar
Director, Cloud Products and Services
recommendation
Blog
New technologies are our passion. We keep track of latest solutions, continually expanding our skills in many areas. Since we are constantly learning ourselves, we know how important it is to share our knowledge with a larger community.
At our blog you will find tons of interesting information on Cloud Computing, Internet of things, Augmented Reality, PLM, Outsourcing and Atlassian products. If you, like us, are a fan of exciting new technologies, our blog is the perfect place for you. Meet our experts and embark on a journey to digital transformation with us.