Benefits
Data security
When using cloud computing you can be sure that your data is protected in accordance with best practices and with use of the newest security protocols for encrypting its transfer.
Compliance with law regulations
When you run a business, it's crucial to guarantee that your systems are compliant with applicable laws. Cloud servers meet even the most rigorous standards and let you sleep well.
Protection against hacker attacks
With a constantly rising number of threats you can be sure that a properly configured cloud environment is protected from most hacker attacks, including e.g. DDoS.
Access control
Having control over access gives you confidence that no one unauthorised will gain access to your systems. It enables continuous monitoring and quick reaction to a potential threats.
Support and high availability
Thanks to implementing best practices and security policies provided by Transition Technologies PSC specialists you can be sure that your environment is always safe and available to your business.
Cloud security with Transition Technologies PSC
There are many advantages of using cloud computing: Its speed, agility and scalability are used to build a competitive advantage.
Despite that, many companies refuse to transition to cloud systems due to security concerns. Very often these result from insufficient knowledge of cloud infrastructure. In order to overcome this obstacle, it is crucial to understand compliance issues and to identify areas at risk.
Fortunately, you're not on your own. Transition Technologies PSC will share its expertise and specialists to limit potential threats, thus enabling your process of digital transformation. We are aware that the lack of necessary resources may effectively slow down code implementation and expose your business to serious security threats. If you choose our cloud security services, we will make sure you are protected whether your environment is in a public, private or hybrid cloud.
We perform our work in 3 steps which constitute the pillars of your application's protection system. These are: cloud strategy, cloud migration and cloud managed services (governance).
1
THE RIGHT STRATEGY
allows creating a detailed plan of your cloud migration. Whether you have only started planning your environment or it already exists, we will help you choose the optimal way complete it so you can benefit from a cloud-based environment. We will also evaluate your current situation and business objectives to provide you with the best possible solution.
2
CLOUD MIGRATION
enables locating your website, application or environment on cloud servers. We will design and build a unique solution that will be secure and optimal cost-wise. Only after adequate preparation and configuration will we transfer your workloads to the cloud.
3
HOWEVER, OUR WORK DOESN'T END THERE.
Once migration is completed, we need to ensure that your servers are constantly protected. In order to do that, we support configuration management and develop appropriate security policies. Additionally, we will monitor and analyse the functioning of your cloud infrastructure to make sure that no undesirable events take place. In case of detecting a threat, we will react in accordance with pre-formulated policies.
The combination of these three steps enables you to benefit from advantages and rich capabilities of secure and compliant cloud computing technology which is the foundation of a successful digital transformation.
Do you need a free consultation? Contact one of our global representatives
Our partners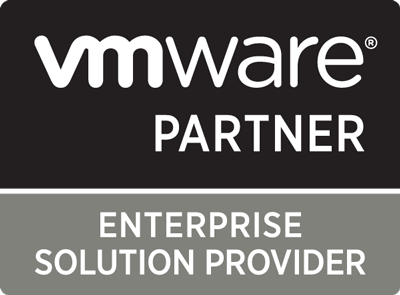 References
The team at TTPSC are true professionals. While working with them for nearly a year in migrating our PLM system to their managed service (on AWS) and developing enhancements to the applications they have demonstrated a commitment to our success and satisfaction.
Most impressive is their cooperative and transparent approach to guiding us through the process as well as the depth of their knowledge in both our applications and the infrastructure needed to support those. I look forward to continuing to work with them through our PLM and Digital Transformation journeys.
Marc Beneteau, PMP
Senior Project Manager
recommendation
Transition Technologies PSC is our trusted and proven partner for IT solutions, implementation, and modification. Cooperation is very professional and the collaboration helped us to release a cutting edge and reliable product suite to the market.
ESAB, with Transition Technologies PSC's assistance, is creating a novel platform that improves our customers' quality, efficiency and traceability day by day. We recommend cooperation with Transition Technologies PSC.
Eyal Shahar
Director, Cloud Products and Services
recommendation
Blog
New technologies are our passion. We keep track of latest solutions, continually expanding our skills in many areas. Since we are constantly learning ourselves, we know how important it is to share our knowledge with a larger community.

At our blog you will find tons of interesting information on Cloud Computing, Internet of things, Augmented Reality, PLM, Outsourcing and Atlassian products. If you, like us, are a fan of exciting new technologies, our blog is the perfect place for you. Meet our experts and embark on a journey to digital transformation with us.