Benefits
Faster deployments
Short product deployment cycles reduce the waiting time for a working system to a minimum. Employing Continuous Integration / Continuous Delivery practice streamlines deployment and detection of possible bugs, which enables fast and effective delivery of an operating product. Companies that practice DevOps deploy new versions of their software with an even 200 times higher frequency than those using traditional models.
Competitiveness
Using DevOps methodology, you leave your competitors in the dust. While companies working according to the traditional model spend weeks waiting for their changes to be implemented, DevOps teams deploy them all the time. Thanks to this their systems are constantly improved, which enables faster achievement of business objectives. According to newest reports, deployment time is reduced even by over 50%.
Stable and reliable systems
Short delivery cycles increase control over implemented changes and, consequently, have a positive influence on the system's stability. The implemented improvements are automatically tested, which considerably lowers the risk of potential incidents. Automation and repetitiveness let DevOps teams eliminate a malfunction 20 times faster, while malfunctions themselves occur 3 times less frequently than with traditional IT teams.
Close cooperation
The time of dividing specialists according to fields such as development, administration, safety or quality is over. From now on they all make up one team, which works for a common goal thanks to close cooperation and exchange of experiences.
Continuous development
One of the key characteristics of DevOps is continuous development. Thanks to information gathered at the stage of testing and quick reaction to unexpected events, DevOps teams are able to quickly adapt to requirements of the market, thus gaining a competitive advantage. Development and continuous change are encoded in the DNA of DevOps culture, being a foundation for modern software development teams!
DevOps in Transition Technologies PSC
Most people perceive DevOps as a position that combines the role of a developer (Dev) and IT operation manager (Ops).
However, DevOps is much more than that. It's a methodology which, thanks to an efficient linking of processes, people and technology, allows for quick and, most importantly, continuous delivery of IT solutions.
DevOps has enabled combining software engineering specialists in effective teams with administrators, security and quality engineers. Why is it so important? Before, when a developer was writing code, he did not know how the production environment would react to it. Only after its deployment on the server did he find out whether the code and the environment were compatible. The process of the implementation of new software itself would not happen off-hand. Administrators, who had queues of tasks to be completed, would implement code only after a certain amount of time, which caused downtime in development work. The DevOps approach has changed everything. Well-built teams, equipped with specialised tools and employing tested practices, have become more efficient, improving implementation processes and, consequently, the achievement of business objectives.
DevOps is a revolution that has great impact on applications' life cycles. Its stages are not assigned to specific roles traditionally associated with specific positions any more.
Now, no matter whether a project is at the stage of planning, implementation, delivery or service, every team member is in one way or another engaged in the process.
Another crucial element is the DevOps culture. It's based on cooperation, changes in scope and going beyond one's role within a team, short implementation cycles and continuous broadening of knowledge.
This guarantees fast and productive work combined with effective deployment of systems and applications. In DevOps culture employees aren't afraid of making mistakes and testing new solutions, as every error is a valuable lesson, which contributes to the final system's reliability. At the design stage we keep in mind that sooner or later something will stop working and our teams are always prepared for such contingency. Process automation, bottleneck elimination, IaaC (Infrastructure as a Code), monitoring and repetitiveness are the basis of the deployment performed by our team, ensuring the high quality of the solutions we propose.
DevOps
The key to implementing the DevOps methodology is employing pre-defined practices, such as:
Continuous integration and continuous delivery (CI/CD)
A practice enabling quick and frequent deployment of functioning portions of code in the production environment. The code being deployed is shorter, which facilitates its verification. The CI/CD process is fully automated and the code can't be approved before its prior testing, which increases the system's stability.
Applying agile development approaches
Agile methodologies underline flexibility, speed of deployment and close cooperation with the Client. In Agile, the cycle is short and dynamic, ending with the deployment of an operative functionality. The most well-known agile development approaches are SCRUM and Kanban.
Version control
Managing code in versions allows tracking code and changes made within it. It makes it possible to quickly identify implemented modifications and, if necessary, go back to the previous version of the code. What is more, with version control systems it is easy for even big teams to ensure that they are working on the right code version.
Configuration management
Enables implementing changes in an organised and controlled manner. It limits the risk associated with modification. Using the right tools allows for creating templates and automating processes. Employed in the right way, it proves useful for managing large and complex environments.
Continuous monitoring
Properly set notifications (linked with specific conditions) make it possible to react in case of undesired events. This provides continuous insight into the operation and efficiency of the system. It applies both to the environment in which the application operates and to related systems.
Do you need a free consultation? Contact one of our global representatives
Our partners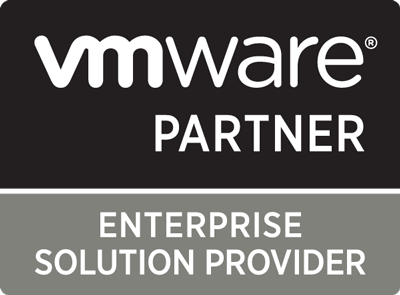 References
The team at TTPSC are true professionals. While working with them for nearly a year in migrating our PLM system to their managed service (on AWS) and developing enhancements to the applications they have demonstrated a commitment to our success and satisfaction.
Most impressive is their cooperative and transparent approach to guiding us through the process as well as the depth of their knowledge in both our applications and the infrastructure needed to support those. I look forward to continuing to work with them through our PLM and Digital Transformation journeys.
Marc Beneteau, PMP
Senior Project Manager
recommendation
Transition Technologies PSC is our trusted and proven partner for IT solutions, implementation, and modification. Cooperation is very professional and the collaboration helped us to release a cutting edge and reliable product suite to the market.
ESAB, with Transition Technologies PSC's assistance, is creating a novel platform that improves our customers' quality, efficiency and traceability day by day. We recommend cooperation with Transition Technologies PSC.
Eyal Shahar
Director, Cloud Products and Services
recommendation
Blog
New technologies are our passion. We keep track of latest solutions, continually expanding our skills in many areas. Since we are constantly learning ourselves, we know how important it is to share our knowledge with a larger community.
At our blog you will find tons of interesting information on Cloud Computing, Internet of things, Augmented Reality, PLM, Outsourcing and Atlassian products. If you, like us, are a fan of exciting new technologies, our blog is the perfect place for you. Meet our experts and embark on a journey to digital transformation with us.