Benefits
Cost optimisation
The right use of the cloud enables making significant savings. Thanks to Cloud Native applications and using the serverless model you only pay for what you actually use. Computing capacity is activated in response to a specific event and you are only charged for its triggering.
No server management
When you choose the serverless model, it is the cloud provider that is responsible for server management. This means that when you prepare your system for operation, you don't manage the infrastructure layer. Servers are activated based on your needs and you don't need to spend hours on their configuration.
High availability
Applications designed according to the Cloud Native model are highly available by definition. They were developed so that in case of possible malfunctions they continue to operate. This makes your business resistant to unexpected occurrences while remaining open to Clients.
Scalable resources
You no longer need need to guess how much computing power or database capacity you need for your system to work. Serverless dynamically adjusts to your needs so you can be sure that your systems will never fail, and server capacity will always match the demand.
Quick deployment
In a traditional model the creation time depends mostly on the availability of the hardware and the administrator, who would prepare it for safe and efficient operation. In serverless you don't need to worry either about hardware or the configuration. Servers are added in real time and you don't waste your time on waiting.
Serverless in Transition Technologies PSC
SERVERLESS is the approach of creating software or architecture where specific public cloud services are activated by events and related infrastructure is a responsibility of the provider.
According to specialists, this solution is the closest to the concept of the cloud, which is being spread around the world.
Why? Systems built this way are highly scalable, highly available, don't require devoting time to server management (despite the name, the servers are obviously there) and, most of all, you pay only for the resources that have actually been used.
How does it work? Most often code is deployed inside containers, which are activated in response to specific events. These could be http/https requests, database events, alerts, cron tasks and many, many more. Such code is transmitted to the provider in the form of a function, which is why this model is called FaaS, that is Function as a Service. Depending on the cloud provider, the service may take different names. In Amazon Web Services it is Amazon Lambda, in Microsoft Azure – Azure Functions and in Google Cloud Platform – Google Functions.
CLOUD NATIVE refers to applications designed so that they use the full potential of a public cloud.
It enables building a competitive advantage thanks to the speed, scalability, flexibility and optimal budget management offered by the cloud.
For an application to be called Cloud Native, it needs to fulfil specific requirements. Best practice is for it to use services managed fully by the cloud provider. In the case of compute – with FaaS or managed containers. Apart from this, it should be based on a public cloud (e.g. AWS, Azure or Google Cloud), microservice architecture-oriented and should comply with "design for failure" rules.
Do you need a free consultation? Contact one of our global representatives
Our partners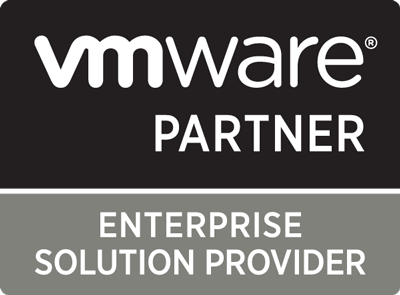 References
The team at TTPSC are true professionals. While working with them for nearly a year in migrating our PLM system to their managed service (on AWS) and developing enhancements to the applications they have demonstrated a commitment to our success and satisfaction.
Most impressive is their cooperative and transparent approach to guiding us through the process as well as the depth of their knowledge in both our applications and the infrastructure needed to support those. I look forward to continuing to work with them through our PLM and Digital Transformation journeys.
Marc Beneteau, PMP
Senior Project Manager
recommendation
Transition Technologies PSC is our trusted and proven partner for IT solutions, implementation, and modification. Cooperation is very professional and the collaboration helped us to release a cutting edge and reliable product suite to the market.
ESAB, with Transition Technologies PSC's assistance, is creating a novel platform that improves our customers' quality, efficiency and traceability day by day. We recommend cooperation with Transition Technologies PSC.
Eyal Shahar
Director, Cloud Products and Services
recommendation
Blog
New technologies are our passion. We keep track of latest solutions, continually expanding our skills in many areas. Since we are constantly learning ourselves, we know how important it is to share our knowledge with a larger community.
At our blog you will find tons of interesting information on Cloud Computing, Internet of things, Augmented Reality, PLM, Outsourcing and Atlassian products. If you, like us, are a fan of exciting new technologies, our blog is the perfect place for you. Meet our experts and embark on a journey to digital transformation with us.