_

Why do you need an AI Data Discovery service?

No need to waste time on research projects with no probability of success. Choose an AI data discovery service to drive your organization to adopt advanced AI-based analytics. Most unsuccessful AI adoptions are caused by a lack of in-depth analysis and a lack of clearly defined business objectives.

With AI Data Discovery, you can address these business problems:

1

Lack of proper feasibility study

for applying AI to a given business area

2

Lack of accurate risk assessment

of investing in advanced analytics

3

Miss knowledge of the forecast costs

of implementing and maintaining AI solutions

4

Lack of awareness

that monetization of collected data is even possible

5

Problem with selecting

appropriate processes, methods, and tools to adopt AI

6

No access to highly qualified specialists

to analyze your implementation opportunities
_

What is AI Data Discovery?

AI Data Discovery is the initial step for the adoption of advanced analytics, and it answers the most common challenges enterprises face when trying to apply AI to their business.

Consists of a specific definition of a business use case and a real-world feasibility study that saves you from the risk of investing in the wrong direction. Provides you with a map and guidance to implement advanced analytics successfully.
_

Make sure your company is ready for industrial analytics adoption

Do you think about:
Anomaly Detection
Predictive Quality Control
Predictive Maintenance
Make sure your data is ready.
Don't waste money and time until you are absolutely sure that your business pain can be solved by an AI-based solution. AI Data Discovery will provide you with personalized recommendations and check whether your data is valuable in the context of a defined use case.
_

What do you get with AI Data Discovery?
1
AI Data Discovery Report
Final report with validation of a selected business case that is viable and has a purpose. It includes a brief analysis of the data that has been properly processed and analyzed, extracting valuable insights and correlations that can be used for AI machine learning purposes in the next step.
High-level roadmap defined for mature advanced analytics adoption for selected business pain including high-level estimation of the cost and effort needed, so you can make better decisions before you start investing in AI project.
_

Business Benefits of AI Data Discovery

Base for the mature business decision of investing in AI

Detailed instructions on what steps to take to implement AI in your organization

Increase awareness of AI in your company
_

Take advantage of AI Data Discovery

Find the patterns that will save you time, money, and resources while making your enterprise more efficient. Start conversation with our team and see what potential your data offers
_

Solid partnerships

Our clients love our partnerships - we work with the best of the best to provide you with a world-class service.
_

How does it look AI Data Discovery process?
AI Data Discovery
Average duration 8 weeks
Discovery workshops
Step 1: We run discovery workshops between our Analytics experts and your team in order to understand your business, discuss the most critical problems and agree on the use case to be processed further
Data analysis
Step 2: We explore and analyze your data to seek correlations and the most promising features that show the relationship with selected business needs
Roadmap
Step 3: We validate the feasibility of the selected use case and help you define how AI practice can be adopted within your organization
_

What's the next in your AI journey?

We don't leave you alone with the AI Data discovery results. You can count on us when it comes to the design phase, pilotage, and industrialization of AI solutions across your organization.

We always begin with a deep understanding of business problems, identification of profitable use cases, and data correlation study to assess whether the desired solution will bring value to your business.

After the use case is validated and all necessary prerequisites are met, then we design and implement selected solution using the best matching technologies and Analytics platforms.

Next, we deploy the solution on the selected plant so it can be used and tested against a real-time production scenario and tuned in case of any discrepancies.

Finally, we scale the solution up within your organization so it can be applied globally for each site.
_

What technologies do we use?
Big Data
BI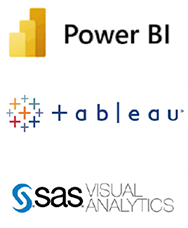 AI
Cloud
_

Industrial Analytics solutions

If you are ready for Industrial Analytics adoption, here you can check the offer that fits your needs.