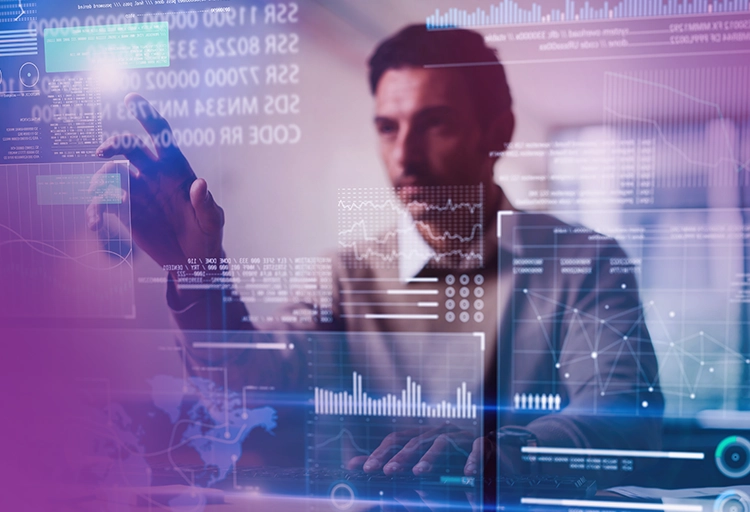 _

What are Data Analytics Platforms services?

We understand the importance of data in today's business world and offer tailored data analytics platform services to help organizations manage and analyze their data efficiently. We offer a wide range of services to help you create new data platforms or modernize your existing ones. We deliver highly customizable data analytics platforms tailored to meet the specific needs and requirements of each organization.

With our expertise, you can rest assured that you're getting the best possible service and technology to keep your business ahead of the competition.
_

Data Analytics Platforms services offer
1
Modernize existing Data Platform
We help modernize outdated or lacking data platforms, either by upgrading them or migrating them to the cloud. Our expert team tailors the modernization process to your specific needs, improving the platform's performance, scalability, and functionality. We guide you in making the right choice between on-premises and cloud-based platforms, depending on your organization's needs and requirements.
We offer scalable, flexible, and user-friendly Customer Data Platforms (CDPs) that help unify and manage customer data. Our CDPs provide a single view of the customer, enabling personalized interactions that improve customer experiences, increase loyalty, and drive business success. With our expertise and support, you get the tools and capabilities needed to analyze customer data and gain a competitive advantage.
_

The Benefits of Data Analytics Platforms

TT PSC helps you create new data platforms and modernize existing ones, so you can unlock the power of your data and take your organization to the next level.

Improved Decision Making

Access, manage, and analyze large volumes of data to make informed and data-driven decisions that lead to better outcomes and more successful business operations.

Real-time Insights

Gain real-time insights into your data to quickly identify trends, patterns, and opportunities, enabling you to take advantage of them in real-time.

Scalability and Flexibility

Easily scale and adapt to changing business needs, expanding and evolving data management and analysis capabilities as needed.

Cost Savings

Streamline data management and analysis processes, reducing the need for multiple tools and systems, which can result in cost savings.

Data Security

Secure and protect data with robust controls to prevent unauthorized access.
_

Capabilities provided with the Data Analytics Platforms service

Our data analytics platforms services provide the tools and capabilities you need to manage and analyze your data, such as:
_

Capabilities provided with the Data Analytics Platforms service

With our team of experts, choose between the three approaches we offer to fit your data analytics platform needs.

1

On-premises data platforms

On-premises data platforms provide extensive control over data but require significant resources and technical expertise, limiting an organization's scalability in the face of changing business requirements. Therefore, businesses must evaluate the costs and benefits of on-premises data platforms carefully.

Hybrid data platforms combine the best of both on-premise and cloud-based approaches, offering organizations the flexibility and control of on-premise solutions while leveraging the scalability and cost-effectiveness of cloud-based platforms. This approach allows businesses to optimize their data management strategy, ensuring secure and efficient access to critical data while adapting to evolving business needs.

3

Cloud-based data platforms

Cloud-based data platforms provide scalable, cost-effective, and flexible solutions that enable businesses to stay connected and agile. With secure and reliable data management, cloud-based platforms allow businesses to focus on their core operations. Therefore, organizations must consider cloud-based platforms as a viable option when modernizing their data infrastructure.
_

Unlock the full potential of your organization's data

Whether you're looking to modernize your existing platform or build a new one from scratch, we've got you covered.