_

With experience from top companies:
_

You will never have to adapt to the software again – we will make the solution tailored to your needs

We are using ETL toolsto reach data migration goals

Extract

Obtaining data from external sources. It's always a huge challenge to properly and securely extract the data that we then move to the target location. Extracting is one of the three key elements of data migration that cannot be overlooked in the entire process.

Transform

Data transformation. This stage may include data transformation from one format to another, data cleaning, filtering or implementation of business rules.

Load

Loading data into a database (usually a data warehouse), this is generally the last stage of importing final data into the final system.
_

You will never have to adapt to the software again – we will make the solution tailored to your needs
_

Check the offer of implementation and data migration that meet your expectation

Choose the offer you are interested in and contact us to talk!

Rapid IoT Pilot Development

Show more

Come to us with a challenge that currently stands in your way or a problem that you cannot solve. We create Proof of Concept (PoC) for your defined need. Such as downtime on your production line, or bottlenecks and we will prepare a demo version based on ThingWorx tool in a week and start live monitoring. If you like the solution and together we verify that it actually works, we will move on to implement the target project!

IoT Solutions Implementation

Show more

Start exciting transformation journey with Discovery Workshops and Design Workshops to get to requirements gathering/grooming, user stories creation, effort assessment for your idea. Architecture Design helps us to designing solution based on functional requirements. Delivery planning and strategy. For your certainty, we deliver data visualization and reporting.

Then we can move on to environment preparation, installation and configuration. You can count on us with ThingWorx Implementation (cloud or on-prem).Migrating solutions based on PTC IoT, Azure IoT. Between platform versions, also between technologies and even more. TT PSC delivers complex solutions suited for specific needs as widget and extension creation.

DevOps is not only the specific role on the project. It's more a culture and set of skills and tooling defining how you approach new projects. Of course the key to successful DevOps is automation but in order to gain value from implementing DevOps practice you need to be sure your processes are correct (automating inefficient process wilt not resolve your business problem). Our DevOps specialists are bringing more than just set of tooling and skills. They bring new culture and different mindset in order to improve your development process and lead time.

Global rollout and scaling

Show more

We start with small steps. Usually the project starts in one factory or even on one production line. We develop it for a specific unit like factory, production line or branch. After customer acceptance, we do a rollout, that is, we install the same application throughout the organization – We scale the working solution to the remaining branches, factories in a given company. We throw ourselves in at the deep end. But always with the right factual and practical preparation. All our actions are preceded by research and tests that confirm the validity of our actions.

Solution industrialization

Show more

Transition Technologies PSC is always willing to help take a customer's current solution to the next level. Extending and developing solutions that help streamline a company's processes is our specialty. A good example would be a monitoring process, but one that relies on manual service by a machine operator who has to walk up to the machine and read the metrics. With an IoT solution, we are able to create a live status on the dashboard, so the operator doesn't even have to leave his desk. This is just one of the hundreds of possibilities we can implement with IoT solutions for industry.

Axeda to ThingWorx transition

Show more

As the first PTC global integrator, we offer a reimplementation of the no longer developed Axeda platform with the same functionality to the ThingWorx platform.
The lack of support and development for Axedy comes with a big risk for companies that are still using the tool. The best solution is to move your operations to ThingWorx, whose functionalities are compatible with the no longer supported tool. Our team will support you and guide you through the process of reimplementation from Axeda to ThingWorx.

Mobile and web applications | ThingWorx connected

Show more

Taking into account your needs, we create a dedicated application that takes data from the ThingWorx platform and displays it in an attractive and more accessible form and allows you to control it from a mobile or web device.
We establish with you all the necessary details and requirements to provide you with the solution you want, in the shortest time and with the best quality.
Everything is up to you!

PLM | Windchill Implementation and Customization

Show more

Effective implementation of PLM system based on PTC Windchill solutions, in accordance with proven methodologies developed with numerous projects implemented worldwide. We have experience in implementation and customization Windchill system in PLM area. Do you have clearly defined needs? Or maybe you don't know what additional features you need in your Windchill? Contact us! Together we will discuss your needs and adjust the system to the individual needs of your company.

Product data is the core of any product lifecycle management (PLM) application. Data migration is a process that occurs in any major IT project –  it helps maintain the technological development of your hardware and software. Migrations are theoretically simple, but everything depends on the details. Thinking about our business partners, we have created a specialized department: the Upgrade & Migration Center, which offers comprehensive data migration to the PTC Windchill platform from PDM, PLM, ERP, Document Management and other systems.
_

Why is worth to choose Implementation and data migration services from TT PSC?

Cooperation with the 1st PTC Global Systems Integrator

1200+ projects completed

30 years of experience in the Transition Technologies capital group

Direct contact with Experts

High availability and support

Data security

Access control

Cost-effectiveness

Reduced implementation time

Regulatory Compliance
_

Get in touch with our Experts

Ask for a consultation!
_

Our partners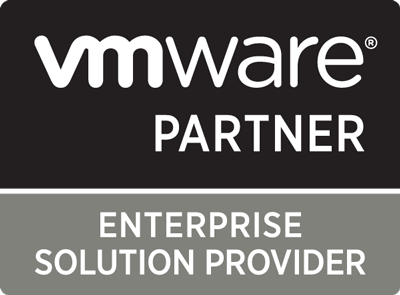 _

Few words from our satisfied customers
The Transition Technologies PSC team showed an exceptional level of commitment to delivering quality service while respecting timelines.
They went above and beyond our expectations in the way they responded immediately to all our requests and advised us how to resolve effectively any arising technical issues. We have been pleased to experience firsthand TT PSC's technology expertise that assured the quality of service required to successfully implement this project.
Robert Wolf
Head of Process Management Engineering Processes
By partnering with Transition Technologies PSC (TT PSC), we have found a company that meets our high standards for data migration.
Considering the complexity of our existing data sets, asking the right questions to ensure they are assessed accurately with the necessary understanding is essential. We are confident that TT PSC, with their standardized approach, years of experience in digital transformation and data migration for global companies, will deliver on these requirements.
Peter Teckentrup
Head of IT - Product Lifecycle Management, Lufthansa Technik AG
TT knows PTC Windchill inside and out.
Their extensive knowledge of this highly configurable product has been instrumental in our ability to integrate. By relying on TT's knowledge and experience, we have dramatically increased our development speed and made this challenging integration a reality. As individuals, TT are kind, professional, and great to work with. Thanks TT!
Andrew Hircock
Product Management, Assent Compliance