_

Industrial Analytics

Industrial Analytics can help you achieve your business goals.

We offer tailored solutions and end-to-end platforms that are compatible with your industry.
_

We solve Business Problems
Unlock the potentials of your data and create a data-driven culture. We use cutting-edge technologies to help you with your business problems. We can help you identify outliers and abnormalities in your data, and provide predictions for future incidents, to help keep your business running smoothly.
Improve your supply chain
Predict future demand to optimize logistics, supply and stock cost. Do you manage a supply chain, or want to? We can help you better manage your inventory, reduce inventory costs, and improve customer service.
Analyze data from assets, systems and sensors in order to detect abnormal behavior. Do you have a problem with detecting anomaly in your equipment? We are experts in identifying these problems and providing solutions. Just tell us what's going on, and we'll help!
Improve process quality control using artificial intelligence. We provide an end-to-end solution that includes data collection, real time data analytics and visualization of data in easy-to-understand dashboards to help you identify potential quality issues before they occur.
Industrial Analytics helps you make better decisions with comprehensive and insightful insights from the data collected from your enterprise's IoT devices. By using our advanced analytics to identify anomalies in the process or machine performance, we help you improve your supply chain management and identify any abnormal incidents that can occur. Our machine learning algorithms also produce predictive models for future incidents which allows you to take preventive actions in order to save money or avoid failures.
_

Achieve Business Goals

With the power of industrial analytics, we change the world into a better place, and help you achieve business goals by:
Augment your business
We augment your enterprise by providing you with the knowledge, insights, and experience to make better strategic decisions.
Accelerate your digital transformations
Accelerate your digital transformations With our assistance, we will help you make sense of your data so that you can take better informed decisions.
Use agile
approach
Value driven fast to implement solutions
Explore innovation technologies
Big Data
BI/AI/ML/Data Science
_

Industrial Analytics - Offer tailored to your business needs

We offer a suite of tailored solutions for your individual needs in a variety of industries, from retail to manufacturing and more. Find the solution package that's best for you!
Platforms
We build the foundation
Data capture
Data lakes
Business Intelligence
MLOps
Data Acquisition for Industry
Modern Data Warehouse
Reporting Advanced
Industrialization Framework for Machine Learning
Modern analytics architecture
Services
Enable Data Monetization
Discovery and Ideation
Data Understanding (Acquisition and Exploration)
Data Engineering
Machine Learning modelling
Deployment
Maintenance
Discovery of business use cases
Data analytics
Artificial intelligence
Support and maintenance
End-to-end data-driven culture
Solutions
Solve E2E Business Problems​
Data visualisation and reporting
Demand forecasting and warehouse optimization
Anomaly detection
Predictive quality
Predictive maintenance
Business process improvement
Production reliability increases
Plant efficiency optimization
_

Empowering businesses with intelligence

We augment your business and accelerate your digital transformations by using AI-based deep learning to build an intelligent business. Whether it's data extraction or predictive analytics, we're here to help!
Industrial Analytics will change the world by providing smart solutions.
_

Proven solutions

We offer Business Intelligence (BI) and Artificial Intelligence (AI) solutions that are tried and tested, with profitable result validated by industry experts.

We have a solution that will work for you.
Data Visualization and Reporting
More
Demand Forecasting and Warehouse optimization
More
Predictive Quality Control
More
_

We are here to help

We understand that every organization has its own unique needs and challenges. We can help you in a variety of ways, and we provide platforms and services to drive better business outcomes.
_

What technologies do we use?
Big Data
BI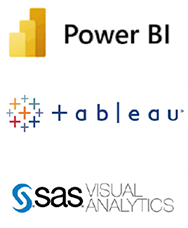 AI
Cloud
_

Solid partnerships

Our clients love our partnerships—we work with the best of the best to provide you with a world-class service.
Industry analytics delivered by TT PSC helps leading organizations make better decisions faster.
Transition Technologies PSC- We're With You All The Way
We're a team of analytics and engineering professionals who help enterprises understand their data, improve their supply chain, identify abnormal events and predict future incidents.
Let our expertise work for you!