_

We earned our experience by working with:
_

Discover the benefits of IoT and PLM Managed Services
Increase in operational efficiency
Learn from the best and increase your company's operational efficiency with IoT and PLM Managed Services. The opportunity to learn from TT PSC professionals and upskill your employees brings measurable results, as confirmed by our customers. The results are evident not only during the execution of the service, but also afterwards.
Flexibility and scalability of resources
A shortage of resources and skilled workers comes at a huge cost. The long deployment time for new jobs is no less challenging, as well as potential issues with ensuring continuity of work for professionals after the project is completed. At Transition Technologies PSC, we focus on solving the problems and provide reliable, timely support through IoT and PLM Managed Services. With Managed Services, our customers can immediately respond and replenish missing resources that are essential to the success of any project.
Reduction of IT infrastructure maintenance costs
Reduce costs in your organization by optimizing hardware and application expenses. Our clients receive access to the latest solutions and expertise, while retaining control over the operation of the service. The greatest cost reduction occurs when the service provider takes care of both the infrastructure creation and system delivery, as well as its post-service administration.
_

Discover the benefits of IoT and PLM Managed Services
_

Check out the IoT and PLM Managed Services offering that meets your needs

Select an offer and accelerate digital transformation in your organization!

Service Level Agreements, support, and maintenance (infrastructure and application)

Show more

Show less

Are you noticing a seasonal increase in demand for IT professionals? Does your IT system require development, frequent repairs or performance monitoring? Or maybe its maintenance requires non-standard professional skills? In order to meet such needs we have created a special offer of support and software development. The core of this offer involves cooperation with the client in defining the expected results and setting the key guidelines for the project. We support applications maintained both by Transition Technologies PSC and by the customer.

Delivery, installation and configuration of components

Show more

Show less

We develop, install and configure applications based on the ThingWorx platform. Our services range from building applications specifically for the customer (we use the Pure ThingWorx platform for this purpose) to providing ready-made PTC solutions such as Navigate, Operator Advisor, Asset Advisor, Manufacturing Apps. We also implement new ThingWorx Apps (real-time production performance monitoring, factory fleet monitoring and management, digital technology cards for operators). Depending on customer requirements and needs, we provide components that accelerate digital transformation and business growth.

Single Sign On - installation and configuration of authentication

Show more

Show less

Single Sign On (SSO) is a method of authentication that is the standard for securing access to applications. As part of this service, we integrate selected applications and create a single solution - this allows access to all authorized resources with a single login. We are responsible for the installation and configuration of individual components such as Ping Federate, Azure AD (or third party software), Windchill, Thingworx Navigate. We also offer our customers support and advice on component selection. We start our cooperation with a workshop, during which we get to know the client's situation, resources and challenges, and then, on this basis, we install, configure and adjust individual components.

HA infrastructure and cluster setup

Show more

Show less

Critical downtime of IoT systems is a major concern today. It can be avoided by configuring the ThingWorx platform in a High Availability environment. In this configuration, ThingWorx is embedded in a cluster, which means that several instances of the platform are running simultaneously. When one instance fails, another can take over its load, keeping the entire application running smoothly. As part of our services, we enable customers to get more out of their solutions. Based on a conversation with the customer, we determine how many instances should be in the cluster. Then we install and configure instances, choosing parameters based on current (or forecasted) data. All High Availability implementations need to be based on an SLA (Service Level Agreement). Furthermore, they require additional resources such as ThingWorx Connection Servers, ThingWorx Foundation, ThingWorx Repositories, Apache ZooKeeper or PostgreSQL.

Cloud migration

Show more

Show less

The cloud computing technology gives access to unlimited computing power, which we adjust to the needs of our customers. It is also a way to accelerate the operation of systems, while reducing the cost of their maintenance. We will start the migration process with a detailed analysis of your business needs and the current IT ecosystem. Based on the collected information, we will determine the optimal approach to the migration process and propose an appropriate cloud strategy. Next, we will recreate your infrastructure in the cloud environment, moving applications 1:1. We

offer migration

in both directions and the lift&shift approach (migration to the cloud without changing applications). It is worth remembering that the new environment must also be properly managed and optimized. Check our solutions in this area.

Audit, optimization and monitoring of infrastructure

Show more

Show less

IT infrastructure audit is a way to identify areas that can be improved in order to achieve not only greater efficiency, but also security of solutions. We also use it to check the compliance of customers' solutions with current standards and to find opportunities for savings related to the maintenance of the infrastructure. If necessary, we will optimize the hardware used - often it turns out that the customer's infrastructure requires only 5 servers and not 20. And as the number of devices and users grows, we will increase the number of instances (more RAM and CPU) or recommend adding new servers. For example, do you use the ThingWorx platform only Monday through Friday, from 8 am to 8 pm? Think of the savings by turning off the instance during hours when it is not in use.

Network configuration

Show more

Show less

We will audit your network configuration, check the level of security, compliance with standards and correctness of operation. We will provide clear guidelines on how to proceed and propose solutions that will improve the functioning and quality of your network. We will make sure that your solutions, platforms and applications are secure and able to communicate with each other. Our audits cover all applications and systems supporting business processes from ERP, CRM to SAP etc.

Windchill Upgrades

Show more

Show less

As a long-time PTC Partner, we are highly specialized in Windchill related services. Our Upgrade & Migration team specializes in upgrading all available Windchill versions 8, 9, 10, 11. We can upgrade not only Windchill components such as Workgroup Managers (WGM), file servers and visualization servers, but also our own solutions. We also upgrade infrastructure such as operating systems, databases, web servers, client applications, etc.

PLM | WNC Support & Maintenance

Show more

Show less

Perfect solution for customers who require customized services while maintaining the system to ensure optimal performance. We provide technical support and assistance from designated technical staff experienced in PLM environment:
Corrective maintenance – we will fix irregularities that arose during the operational phase of the PLM solution (after startup).
Adaptive maintenance – we will adapt your current solutions to the latest trends in the IT market (PTC R&D) and implement the necessary changes resulting from the development of your IT environment.
Preventive maintenance –we will audit the software repository and documentation to assess the architecture and code quality. This is a service for all custom components and functionality within the PTC Windchill solution. It is an important part of software development work to ensure future scalability and secure potential upgrades.
Perfective maintenance – we will ensure continuous upgrades to the solutions we offer. We will be upgrading and modifying the OOTB (out of the box) version of the software based on the feedback collected.
_

We want to be sure we understand your needs and can help you. Don't hesitate to contact us and tell about your needs.
Book a consultation
_

Would you like to learn more about the offer and details of cooperation?

Schedule a consultation!
_

Our partners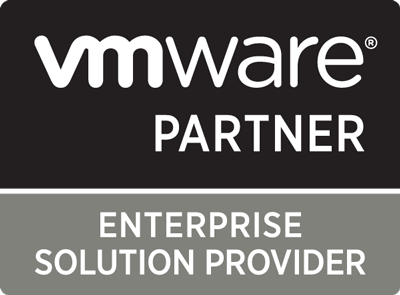 _

What our partners say about working with us
TT knows PTC Windchill inside and out.
Their extensive knowledge of this highly configurable product has been instrumental in our ability to integrate. By relying on TT's knowledge and experience, we have dramatically increased our development speed and made this challenging integration a reality. As individuals, TT are kind, professional, and great to work with. Thanks TT!
Andrew Hircock
Director Product Management, Assent Compliance
With the Real-Time-Monitoring application, we can quickly identify incidents and inform about their occurrence.
This enables each operator to analyse the incident and rectify the fault, minimising the disruption to production. The cooperation with TT PSC has allowed us to achieve our goals faster and more effectively than expected.
Emmanuel Thommerel
VP IT, Lacroix